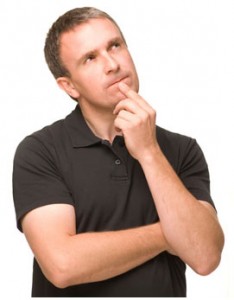 You will know if a surveillance system is suitable by making several assessments. Such assessments may come in a form of questionnaire which contain all, if not, majority of such questions. For example, new users can embark by asking if their systems will be found in isolated areas and also the kind of things they wish to safeguard. Furthermore, if there is/are entry or exit area(s) within the premise(s) of interest, if so, how many of them will require constant attention and monitoring. Ultimately, if there is a need to protect the area from other fire or flood etc.
Once these basic questions are answered, potential users may move onto other questions that concern the components of the system. These questions may include if movement detectors will be in the plan and if they will be all connected to the same keypad. Besides, the kind(s) of keypad which will be most relevant and where shall the control panel be located etc. Detailed owners may also consider the miscellaneous like if there is a pet within the surveillance area, if a dummy alarm shall also be installed within the area, and how will users be alerted when the alarm goes off.
At the end of the questionnaire, one shall get ready a floor plan which gives a detailed capture of the intended surveillance area. This is also the time in which a specialist shall be consulted. It is possible to Do-It-Yourself when it comes to installation but do take note that some of this may involve complex wiring. Thus, it is recommended to have an experienced personnel to conduct a site survey, giving additional and relevant insights.
Do pay attention to the kind of expert to be hired, he or she shall highlight the following to you. First, the control panel should be positioned near the main electricity supply or at a place convenient for access. If the control panel is to be accessed remotely, it should be sealed inside a space. Next, similar idea should apply to keypads too, in which they should be mounted onto a convenient location, usually near doors or main entrances for easy operation.
Third, the motion sensors should be installed away from heat, sunlight, fans, or air-conditioners, at a height between 2.3 and 2.7 metres. The spaces between door and window contacts should not be more than three inch from the opening side or other parts which are adjacent to it. Last but not least, always remember to test the system after it is readily installed.
Once all these are checked, the system is more than ready to go.