At Complete Alarms, we understand there are many precautions and safety measures that go into building your child care business. That is why we are experienced in helping independent local child care centers protect their staff and children from unwanted intruders and ensure you have a well structured surveillance system to monitor all incidents for insurance purposes.
Below is just a sample floor plan layout of what Complete Alarms recommend when it comes to installing your security package.
Child Care Floor Plan with 8 connected Standard Analog CCTV camera surveillance, Bosch Alarm system & video intercom buzzer system.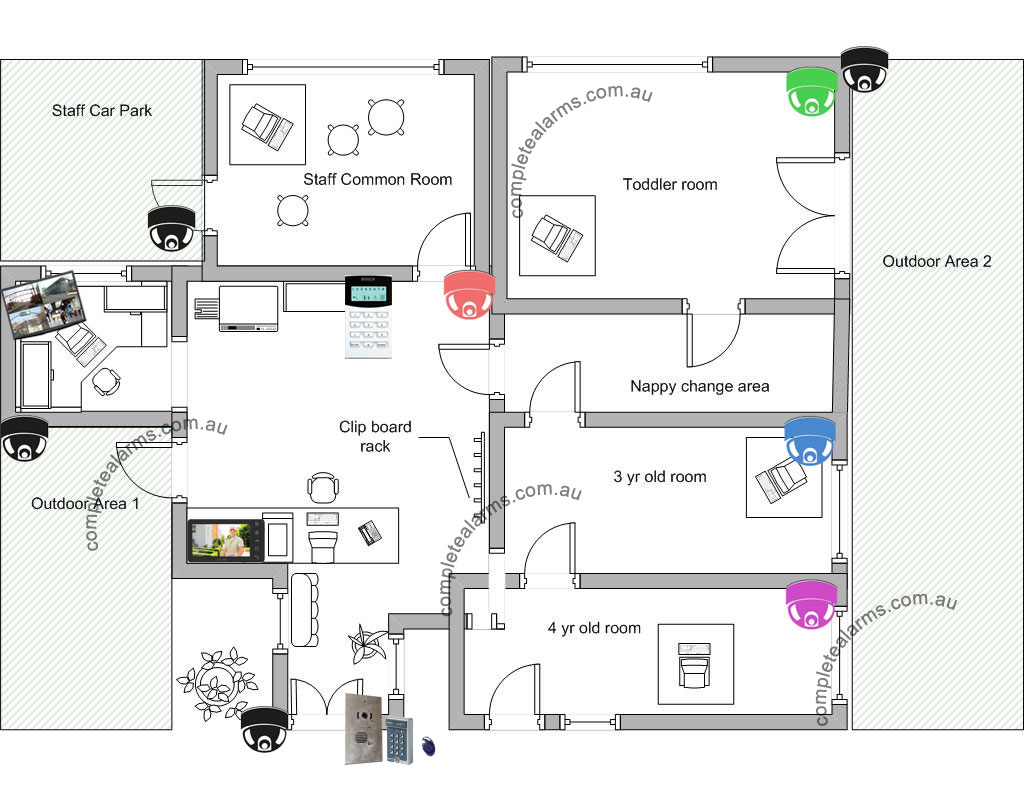 Analog cameras are sufficient in letting you or your staff know what is going on within the center in the viewspan of your cameras.  Unless you require high definition cameras to view the finest detail, for e.g., the words printed on a  poster, most child care centers are happy with the standard model in deterring incidents.

Camera's also help provide peace of mind to your clients who are resting their complete faith that your child care staff are managing their children with respect and to child minding policies. A camera is placed in every main activity room to allow the principal to monitor the activities of the vicinity to prevent OH&S hazards or other policies from being breached by staff.

Our team at Complete Alarms can help you recommend which area of your center you should protect with surveillance.

Our child care security package ensures you have high visibility of your premise 24/7.

Additional outdoor cameras will provide the extra security to staff and parents from potential intruders or kidnappings.

 A high clarity monitor will ensure supervisors or the principal can keep watch across all activity space within the center. All Complete Alarm CCTV packages comes with a free connection to mobile and tablet devices, so you can view activities on your store from anywhere.

Our video intercom system will provide the flexibility of allowing the principal or receptionist to buzz  unknown parents or new visitors needing to enter the premise during childminding hours.

Access control will allow the center to issue access cards to parents and staff to keep unauthorised friends or relatives from picking up the children. It will also prevent unauthorised visitors from freely entering the premise whether they be plumbers, the postman, electricians, etc.

 Standard Bosch alarm system will give you peace of mind from any trespassers and burglary outside child minding hours. All Complete Alarm installations come with mobile phone alerts when the child care center alarm has been triggered.
Costs to expect for a fully installed Child Care Security Package (please contact us on quotes for access control or other surveillance products you may require):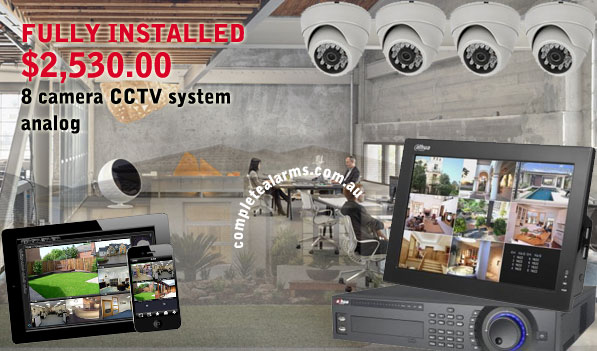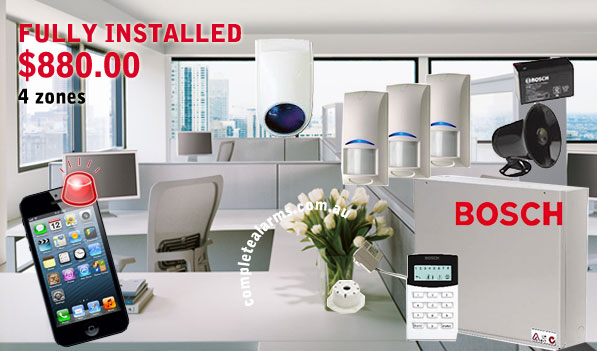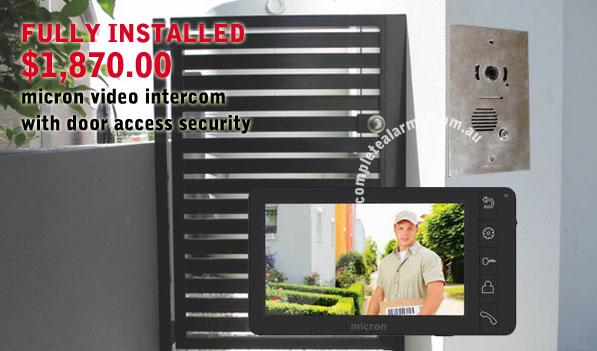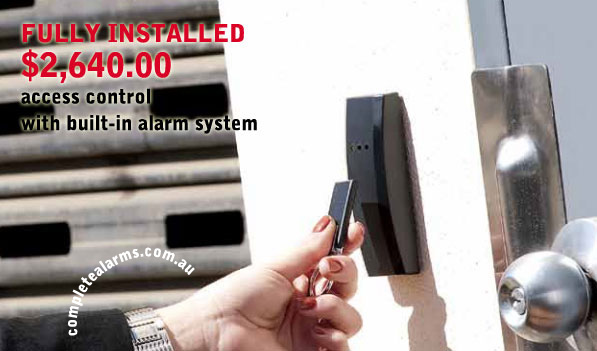 Ways To Buy