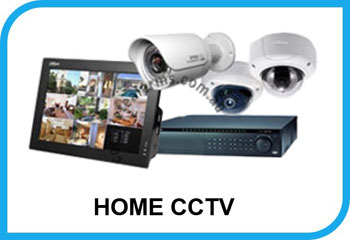 Having a CCTV system installed in your business premises is about the best thing any business owner can do to safeguard his wealth generating set up. For starters, it acts as a sure sign the owner is proactive in protecting his business from burglars. Because this is the primary reason why the system was installed in the first place means it has to be correctly configured and installed properly. We can do both very efficiently so your system can function properly and protect your business.
Bastion against thieving activities
A carefully selected, properly configured and installed CCTV system can become a firm bastion against the activities of burglars and thieves. Let's face it a burglar thinks very little about your welfare, much less about your wealth and valuables that you keep in your house. His main target is simple – to burglarize you and get away with it! So your first priority is to safeguard your business against thieves and the most effective way of doing it, is by approaching experts like us to help you choose the most effective system that suits your needs.
Security and affordability go hand in hand
But there's very little wisdom and practicality in having a system that average people cannot afford. This situation is self-defeating and it will negate not only our ability to make profits, but will also thwart efforts in challenging the clandestine activities of burglars. True, profits are the mainstay of your business but if our profit motives are going to ruin our income earning capabilities now and in the future, it behoves us to pay attention to our customers. That is the main reason why at Complete Alarms in Sydney, our CCTV systems are the most affordable in town.
Imaging and recording also go well together
A CCTV system with both imaging and recording capabilities is the perfect security solution we always recommend to our customers. We view this combination as the ideal system even if no alarm is installed although having an alarm connected perfects the system. The reason for this is a CCTV system that has DVR capability can take live images and record them on a monitor as well as a hard disc for future viewing and hence is the ideal weapon against unwelcomed intrusion of burglars.
Your business, not matter how big or small, will need a CCTV system to enhance its safety and if you happen to be thinking along the same lines don't hesitate! Contact us on 02 8006 1116 and see for yourself how we can help.